Q&A
Munchausen Syndrome by Proxy
How and why does Munchausen by proxy take root? Q&A with one of the world's leading experts on factitious disorders, Marc Feldman.
Q
What is the best way to proceed if you feel that a relative has munchausen? I want to believe them and support them, but the stories get less believable and contradictory.
Q
In your opinion would it be likely for an alexithymic individual to suffer from facticious disorder as a result of their deficit in emotional expression?
Q
Could parental obsession with food allergies be conceptualised as a form of MSBP?
Q
Has anyone studied the psychological effects on doctors regarding their role in the unnecessary and potentially harmful medical interventions done in this presentation?
Q
What is the appropriate term to be using for this presentation - Munchausen by proxy, factitious disorder by proxy (or imposed on another), or medical child abuse? Thank you
Q
Do you think that trans kids are the new sick kids for parents with MBP? I see similar patterns in the validation, affirmation & attention that these mums receive, & wonder if there is any research into this, or any planned. Being trans offers the possibility of being medicalised for life.
Q
Hi Dr Feldman. It seems that most perpetrators are female, why do you think this is?
Q
Hi Dr Feldman, the terms can be quite confusing. What is the easiest way to remember the differences between Munchausen Syndrome, Munchausen by proxy and Munchausen by Internet?
A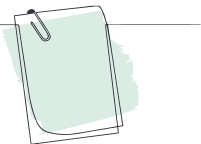 pdf
FD--Munchausen by Internet
Q
Hi Dr Feldman, what is the best way to approach this topic if you suspect a relative of MBP?
Q
I'm an adult "survivor" of munchausen by proxy. My childhood is such a blur and so confusing, and it feels like I have endless emotional problems as a result of MBP. Where can I begin the healing process?
Q
My developmentally disabled sister has broken both her feet and I suspect she is doing it to herself. I have suspected it for awhile (there have been many other incidents and she enjoys the attention she receives from doctors and nurses). My mom is very defensive about it and I wonder why. Insights?
Q
I'm aware I have MBP but I want to stop. Are there any support groups for people like me? Can we ever be cured?
Q
What does a person gain from MSBP?
Q
What distinguishes MSBP as a mental health issue versus a criminal offence when there is actual illness or injury caused rather than simply made up?
Q
How does MSBP affect the individual (young, elderly, or person with disability) who has an illness or injury placed on them?
Q
What reasons might there be behind a parent developing Munchausen syndrome by proxy (MSBP)?
Q
What is the difference between Munchausen syndrome by proxy and malingering by proxy?
Q
What's it like to be a victim of Munchausen by proxy?
Q
What are the early signs of Munchausen by proxy?
A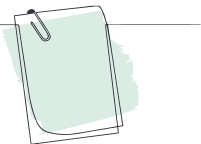 pdf
Q
Are there mild forms of Munchausen by proxy?
Q
What is a factitious disorder, and what are its causes?
Q
Are there documented cases of Munchausen by proxy by Internet in step-parents? What patterns can one look out for when there is a real child involved and the fabricated illnesses are psychological? Should anything be done if there is no evidence yet of the behavior directly affecting the child?
A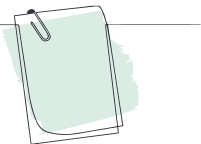 pdf