Chronic pain expert Lance McCracken answers questions about ACT for chronic pain.
Q
How does working towards values help with chronic pain?
Q
Does ACT for chronic pain differ from ACT for other mental health issues like anxiety?
Q
What are the mechanisms by which ACT creates change for chronic pain?
Q
How does present moment awareness help with chronic pain if the pain is part of the present moment?
Q
How does acceptance of pain improve the experience of it?
Q
Are doctors indifferent towards people's pain?
Q
What is the evolutionary purpose of chronic pain?
Q
A client I am working with learned a Zen technique to handle pain where she gradually took her awareness from her body to her immediate space to the larger space, then community, and so on moving further outward. In ACT is the idea to do something similar i.e. to create more space for the pain?
Q
18 y/o male from an intact family who developed migrainous headache over two years ago, that has become intractable: how do I help him deal w/ serious concerns about his future: "will I have pain for the rest of my life?" etc. thanks.
Q
Are there any head to head studies comparing ACT to CBT efficacy for chronic pain?
A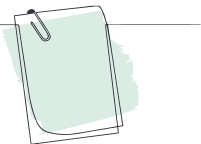 pdf
ACTvsCBT_Wetherelletal_PAIN_2011
Q
Do you think a person's mental health plays a role in moving pain from an acute to a chronic disposition? Or is it more common for chronic pain to be the precursor for psychological distress?
Q
What defines chronic pain?
Q
I have found that some professionals equate ACT / acceptance of pain with telling patients to ignore pain or to not bother trying coping strategies to manage pain - how do you address this misconception?
Q
What does ACT offer that 'traditional CBT pain management groups (relaxation training, cognitive restructuring, pacing, etc) doesn't? How do these approaches compare when they are examined? Is ACT superior? If so, how?
Q
How do you help individuals who struggle to understand 'willingness' or defusion? Is there a way to simplify/clarify what these involve/look like?
Q
How do you help individuals who are very, very convinced that they cannot live a meaningful life if pain is present?
Q
Does ACT dovetail with Johann Vlaeyen's exposure-based treatments for addressing fear of pain? How so?
Q
I have patients who have many, very challenging symptoms, and they are absolutely incredulous at the idea that they can engage in values-focused action in any meaningful way. They feel invalidated and incredulous about the idea. What do you do with this situation?
Q
Does "willingness to experience pain in the service of values" mean that a person should act as though their pain isn't even there? Do they seize the day even if they suffer a flare up? Many pain management programs teach pacing, stress reduction - are these things irrelevant or forms of avoidance?