Q&A
Why Your Brain is Sabotaging Your Weight Loss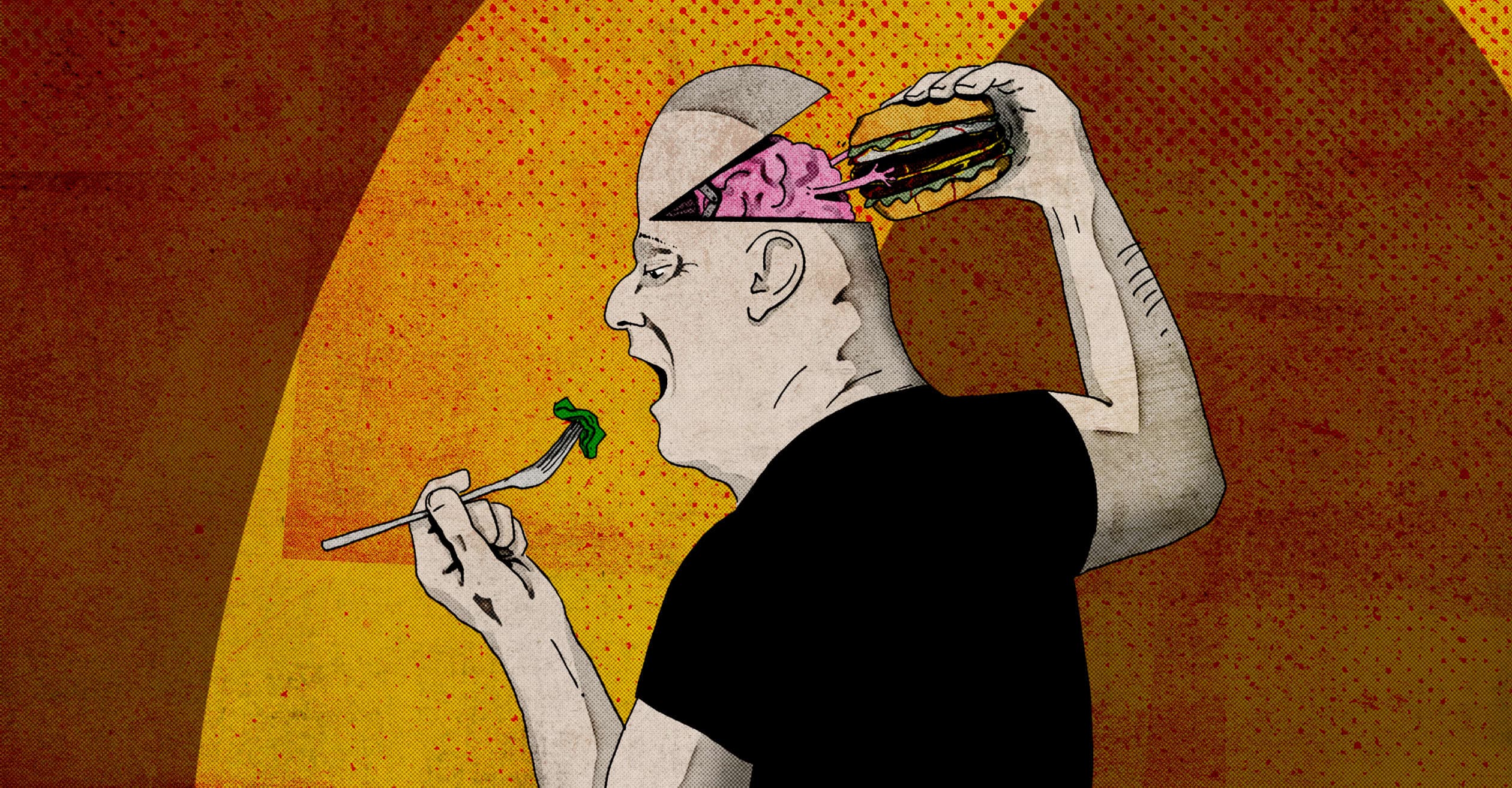 Could our brains be behind failed efforts at weight loss? Obesity researcher Stephan Guyenet answers questions about the hungry brain, body fat and eating behavior.
Q
In a society where children are rapidly experiencing obesity, how can we address healthy eating behavior in children?
Q
Is it possible to reset your set-point and maintain a lower weight?
Q
Do you believe intermittent fasting can help with weight loss?
Q
Are there particular behaviors you see that contribute to failed weight-loss attempts?
Q
What approach to eating do you recommend for healthy weight loss?
Q
In a world full of fad-diets, is there a particular approach that you see as being brain-friendly?
Q
Why is it so difficult to follow a diet and keep good eating habits?
Q
What are the most common weight loss myths, in your opinion.
Q
How important is leptin to weight loss? And does exercise have an impact on leptin?
Q
Would you consider going back on the Joe Rogan podcast? I think the biggest problem with debating Gary Taubes was the fact that Taubes was already sort of known there he had been there twice aready. Would you consider going again on a one to one interview with Rogan to make your case?
Q
I find I can participate in a weight loss routine only for a few months before the weight loss levels out and I begin to falter and fail. Is there a typical time frame that the brain allows before it rebels against new eating patterns?